Dedication
Once, I just want to say thanks to you Morten to come back to Brazil with A-ha. You are so sweet and thanks to correct my norwegian, to hold my hand, to give attention to me and to the others fans. Hope you keep my cowboy hat with caress. See this picture at: www.a-habrazil.com (News). And below my picture with you at Meliá Hotel, São Paulo, 16/08/02.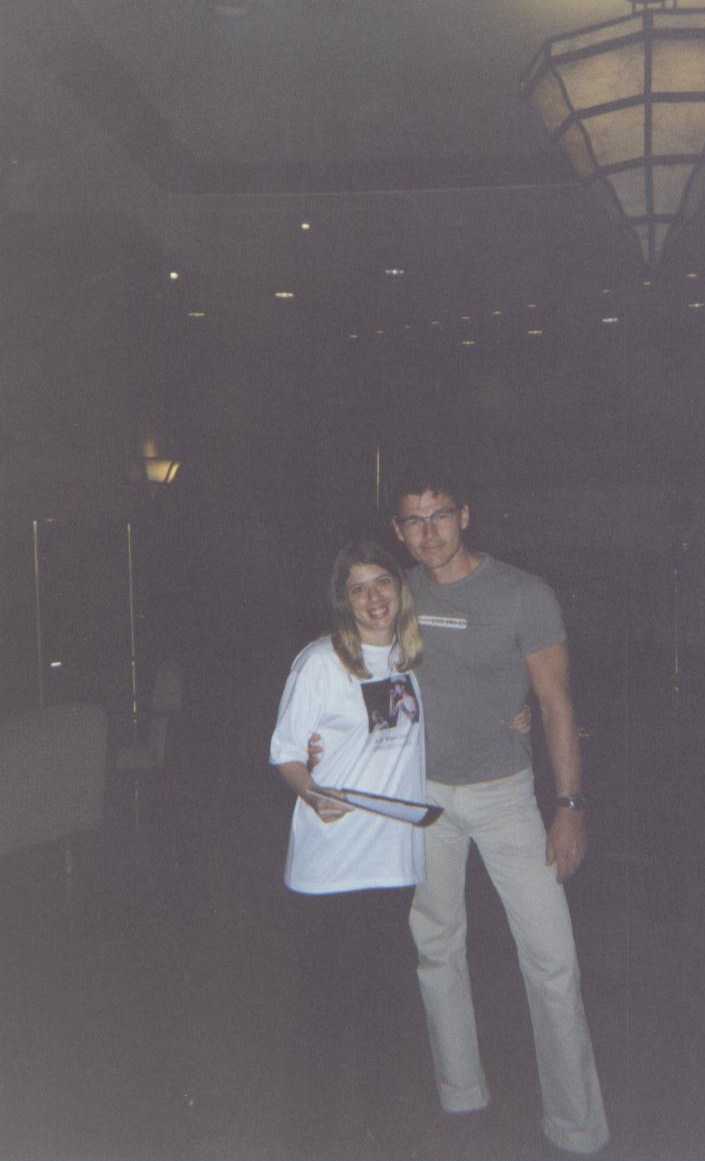 This site is specially dedicated to Morten, for the caress that he has for our country, Brazil.
For all the many times that he was here, with a-ha, solo, just to know the places and trying to protect Amazônia Forest.
Thank you Morten, to try to speak Portuguese, to know and remember all places from biggest to smallest.
Once, he told me that he loves all the places he knows here and I believe him, because he always remember us.
Finally, this site is to say a big Thank You for him!
Text by Karin Földes, from Brazilian A-ha Club